Latest FDA Approved Drugs including Semaglutide & Tirzepatide

Super Conveniently Online

One Year Mastermind Membership for FREE ($1000 Value)

Latest FDA Approved Drugs

Super Conveniently Online

Sacramento is a large metro area in the USA with over 2 million residents.
It is estimated that over 700 thousand people suffer from obesity in the Sacramento metro area.
Did you know that CMS has been reimbursing physicians for obesity counseling since 2011 (HCPCS G0447).
Sacramento, being one of the larger metro areas in the US, adding a medical weight loss program to your practice is a guaranteed success.
Invest in Comprehensive Medical Weight Loss Training
$ 399
for Comprehensive Medical Weight Loss Training
Our online course is specifically designed to equip medical practitioners with the necessary skills to integrate Medically Supervised Weight Loss into their existing practice.
Find Out More
The key to successful medical weight loss lies in the variety of options you provide to your patients. Remember: NO ONE SIZE FITS ALL.
Our Training Program Gives You: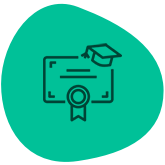 Comprehensive medical knowledge & business plan
Life-time access to the training materials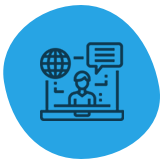 JOIN A MASTERMIND: LEARN FROM MASTERS & SUPPORT EACH OTHERS
Have questions? Give us a call. 212-470-8059

" Great online comprehensive material for beginners. Very good course "
Patricia C Purnell, MSPAS, PA-C

" Easy. Consolidated material "
Robert Johnson APRN

" Good presentation on current diet trends "
Arica L. Reeves FNP-BC

" Course was very helpful, has provided me with a good place to start my future business "
Miranda Kilby, DNP

" Good information. "
Kimberly Whitehill

" Great Online option & visuals. "
Patty
What does our online course offer?

Hours of online training videos & FREE post training follow up and support

Downloadable Training Resources: Guidebooks, Sample Patient Forms, and Essential Articles

A Certificate of Completion in Medical Weight Loss Training

Join our Mastermind and receive FREE mentorship!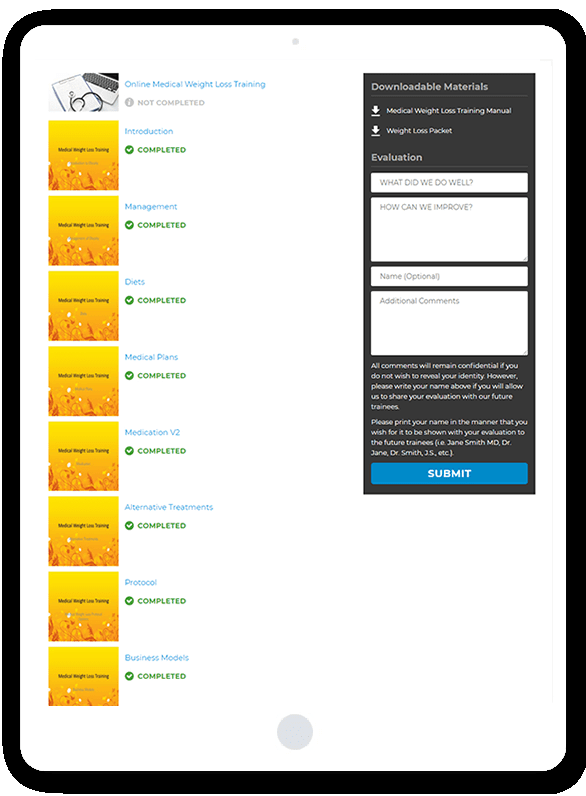 Please reach out to us with any questions that you may have and our training coordinator will respond within 24 hours. It is as easy as that!
Also, get a FREE copy of our Medical Weight Loss Certification Training Manual!