Learn essential techniques



Learn essential techniques


Seattle is a large metro area in the USA with over 3.5 million residents.
It is estimated that over 1 million people suffer from obesity in the Seattle metro area.
Did you know that CMS has been reimbursing physicians for obesity counseling since 2011 (HCPCS G0447).
Seattle, being one of the larger metro areas in the US, adding a medical weight loss program to your practice is a guaranteed success.
#1 priority in offering medical weight loss is the number of options that you can provide to your patients: NOT ONE SIZE FITS ALL.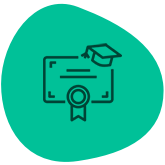 Comprehensive medical knowledge & business plan
Life-time access to the training materials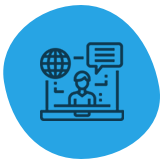 Post-training follow up and support
Have questions? Give us a call. 212-470-8059

" Course was very helpful, has provided me with a good place to start my future business "
Miranda Kilby, DNP

" Good information. "
Kimberly Whitehill

" Great Online option & visuals. "
Patty
What's included in the online course?

8 online training videos.

Downloadable training guidebooks and resources including: training pdf, sample patient forms and essential articles.

Certificate of Medical Weight Loss Training is available after completion of the course.

Post training follow up and support.